Friesland has a suitable cruising holiday on offer for everyone
Approximately a third of the province of Friesland is made up of water. This means that you can get just about anywhere with a motorboat. Many of the bridges in Friesland can be opened, so it is possible to cruise some marvellous routes with a larger boat. For the routes with a lot of fixed bridges we have the 2.40 metre Brûzers and Doerakken in our fleet. With these boats there is no limit to where you can go on the waters of Friesland.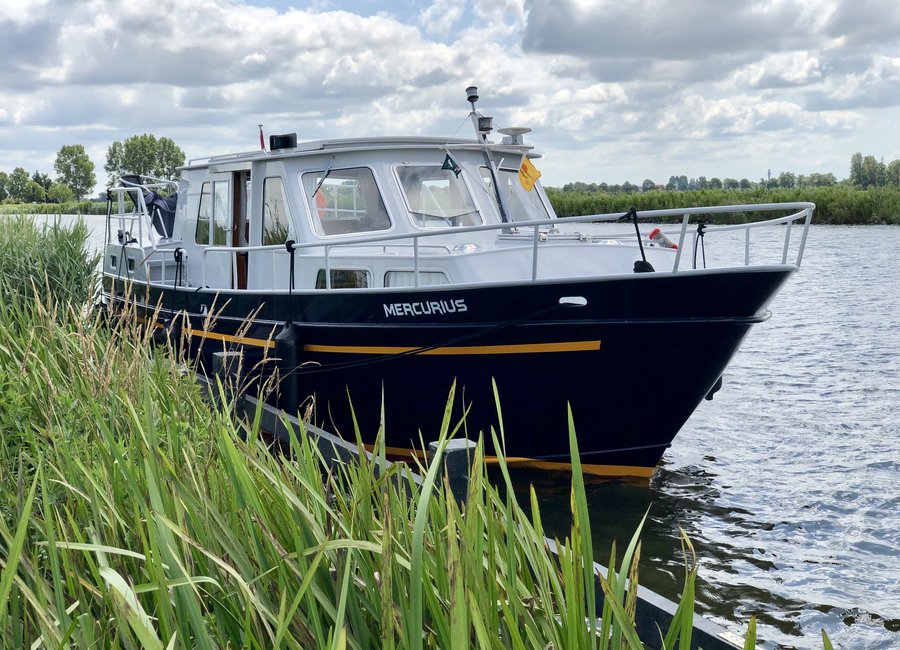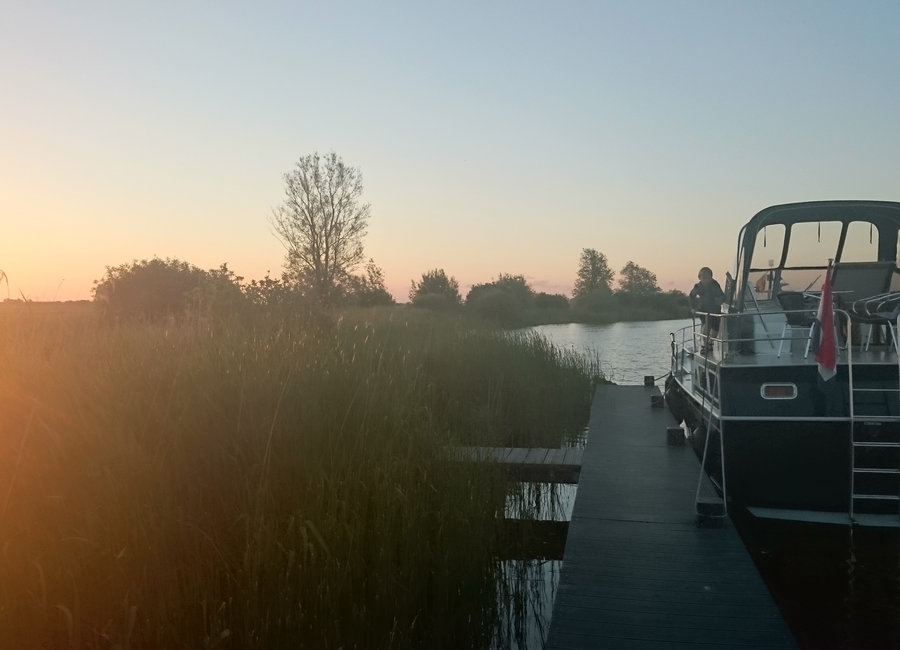 Mooring and staying overnight
Friesland has a suitable holiday environment for everyone. For instance you can enjoy extensive nature and peace. At the Marrekrite berths it is possible to moor up for the night in the heart of Friesland's nature.
You can also opt for a marina with accompanying facilities. Friesland also offers plenty of possibilities for those who prefer to stay closer to civilisation. The charming villages and towns throughout the province are definitely worth visiting.
Where can I cruise to with my motorboat?
Cruising on a motorboat is naturally not as fast as driving a car. This can sometimes make it difficult to judge distances. From our marina in Terherne via the Sneekermeer to Sneek takes approximately 1 hour.
The cruising area that is permitted with our ships is: Friesland (Sailing is only permitted on the IJsselmeer for ships longer than 12 metres and equipped with an IJsselmeer package), Overijssel, Groningen and Drenthe.
Sailing routes in Friesland
There are many marvellous cruising routes to explore in Friesland and the surrounding area. See them all!