Sailingroute 'Tour of South Friesland'
The tour of South Friesland takes you through the different landscapes that Friesland has to offer in a weekend. While sailing you enjoy the Frisian nature reserves, lakes and ditches and you sail through picturesque villages.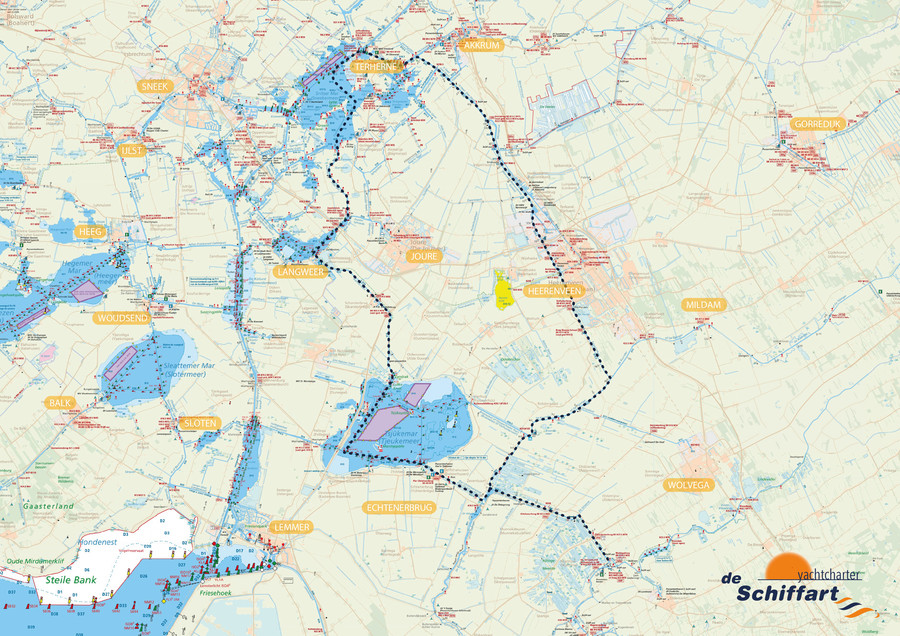 From Terherne you depart for the picturesque Akkrum. Akkrum is a pleasant village with a number of shops and various facilities such as a supermarket, a butcher and a bakery. There are also several nice marinas to spend the night. See the rest of this sailingroute or rent a motorboat in Friesland to sail this route with.
The rest of the South Friesland Tour