Sailingroute 'wild nature'
This route takes you through the most beautiful nature reserves of Friesland and Overijssel with all the different landscapes the provinces have to offer. While sailing enjoy the nature reserves, lakes and ditches, as well as the picturesque villages.
week
orange: 2,60m blue: 5,20m
131km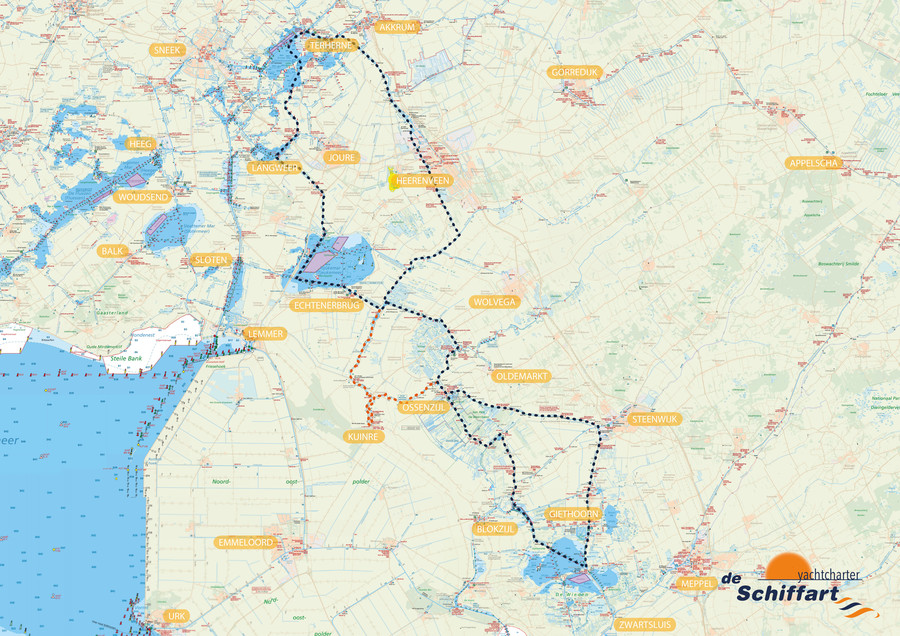 From Terherne you depart for the picturesque Akkrum. Akkrum is a pleasant village with a number of shops and various facilities such as a supermarket, a butcher and a bakery. There are also several nice marinas to spend the night.
After Akkrum sail on over Het Deel and the Nieuwe Heerenveense Kanaal, towards Heerenveen.
Heerenveen is a city that contains several moorings and harbours, making it easily accessible. In the centre there is a nice shopping street and Heerenveen also has excellent restaurants. There are also plenty of other activities to consider like the cinema, museums and going out. See the rest of this sailingroute or rent a motorboat in Friesland to sail this route with.
The rest of the Wild nature route